Leave yourself to crystal clear Mediterranean Sea...
Calido Maris Hotel is located next to the beach, where a private swimming area is provided. Towels, sunbeds and sunshades are provided free of charge. You can also take advantage of the free activities such as beach volleyball.
Hotel located directly on the Blue Flag beach,
Front facade with wide beach Sunbed, sunshades and towels
are provided for your comfort. Daily refreshments are
served for your physical strength or energy.
Enjoy the watersports with banana, jet-ski, and wind
surf. These activities are provided by an outsource
company with charge.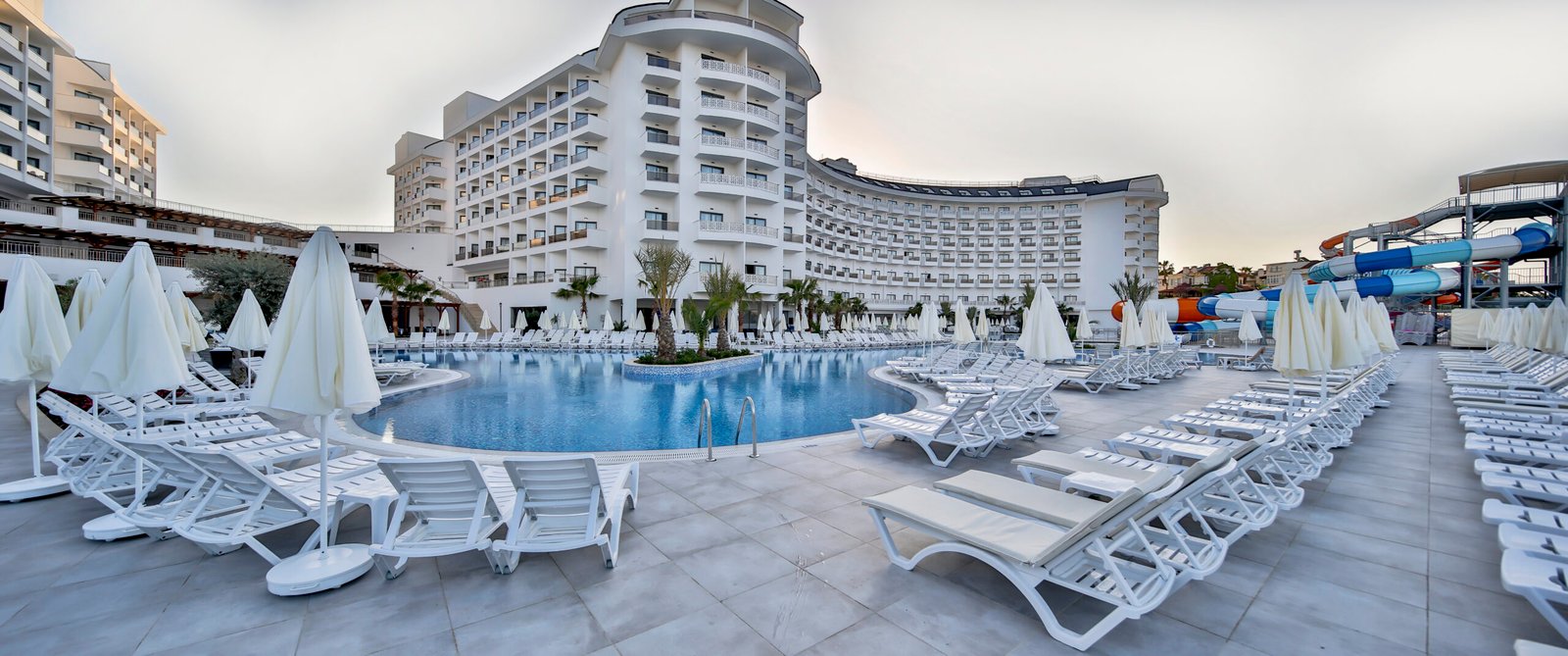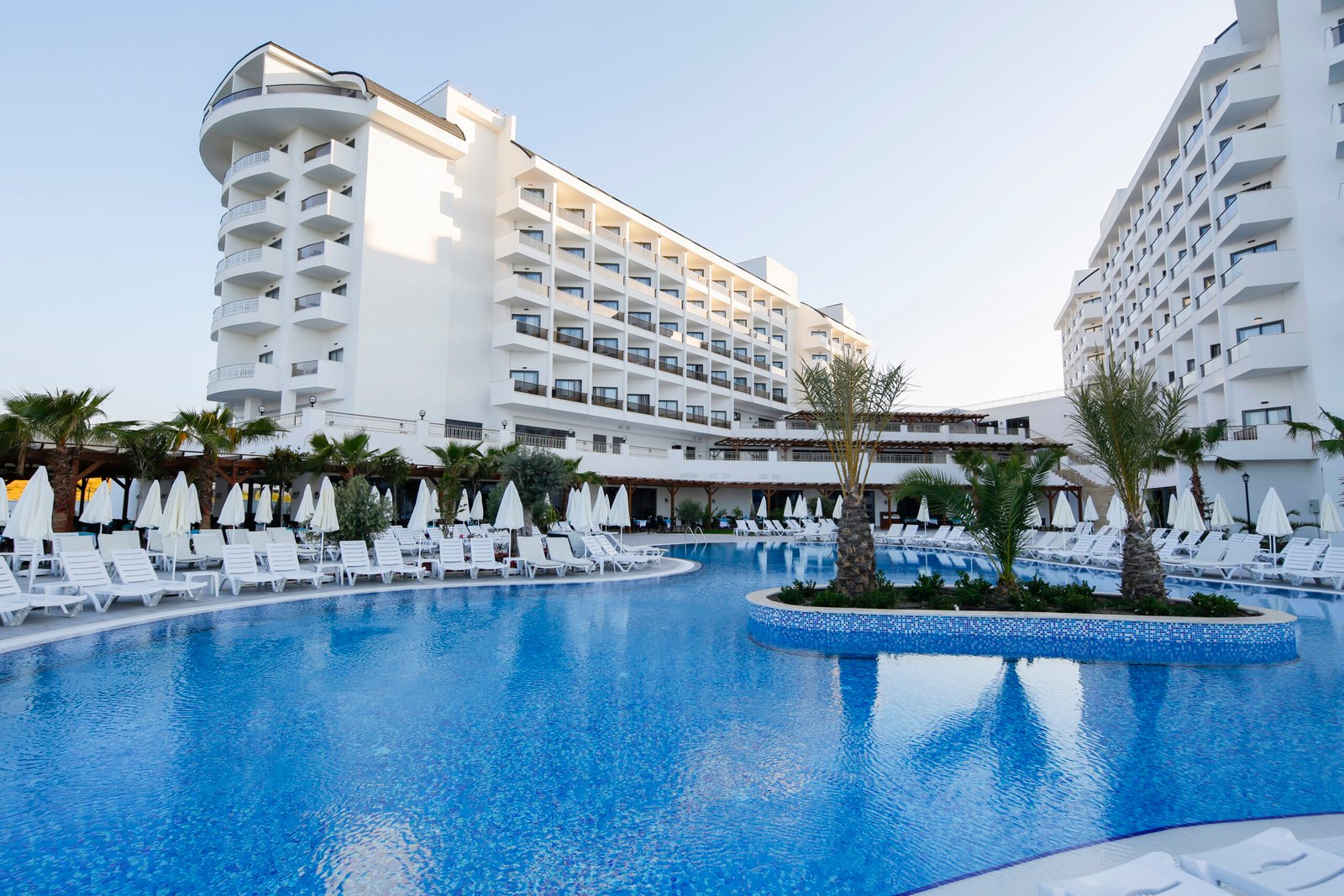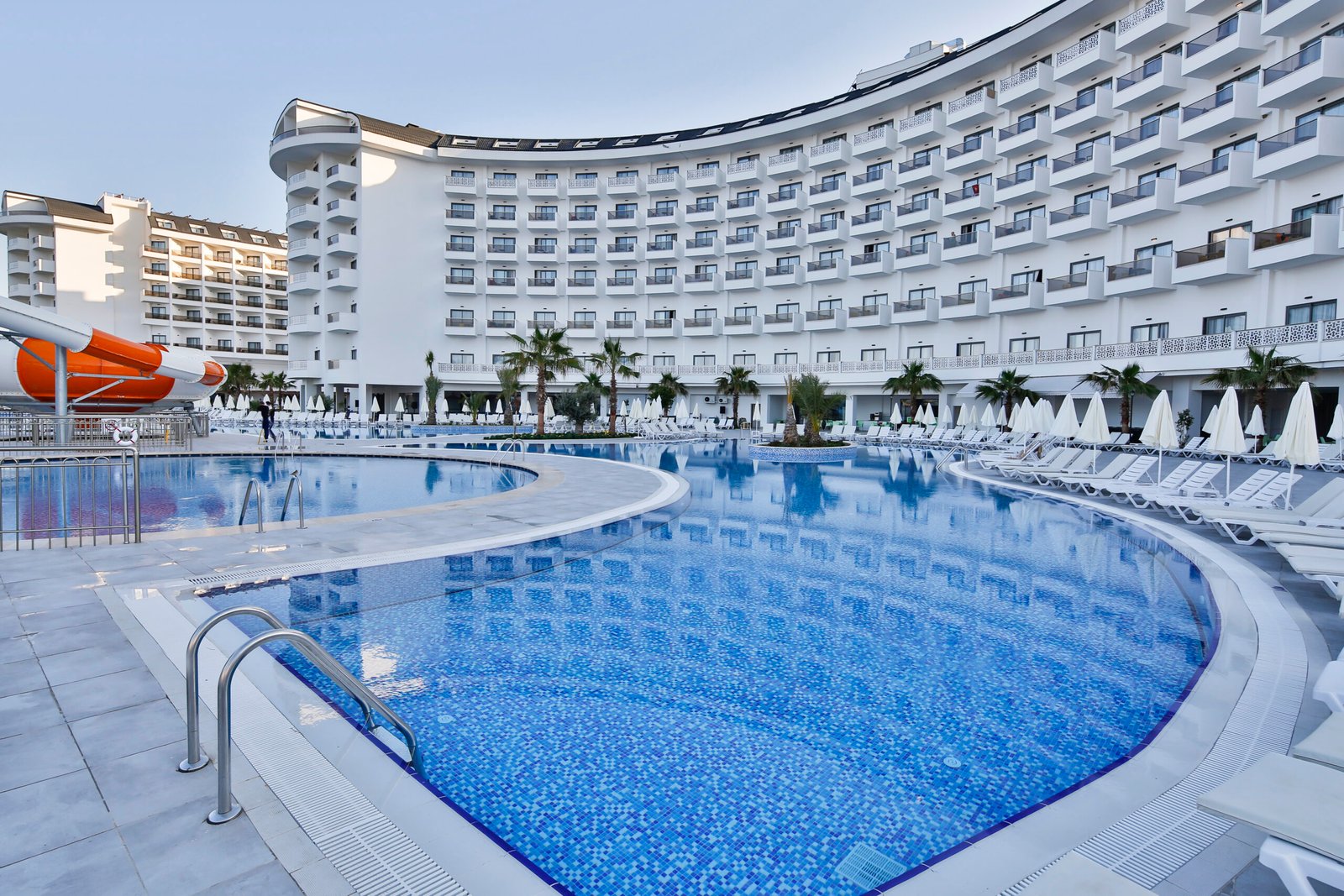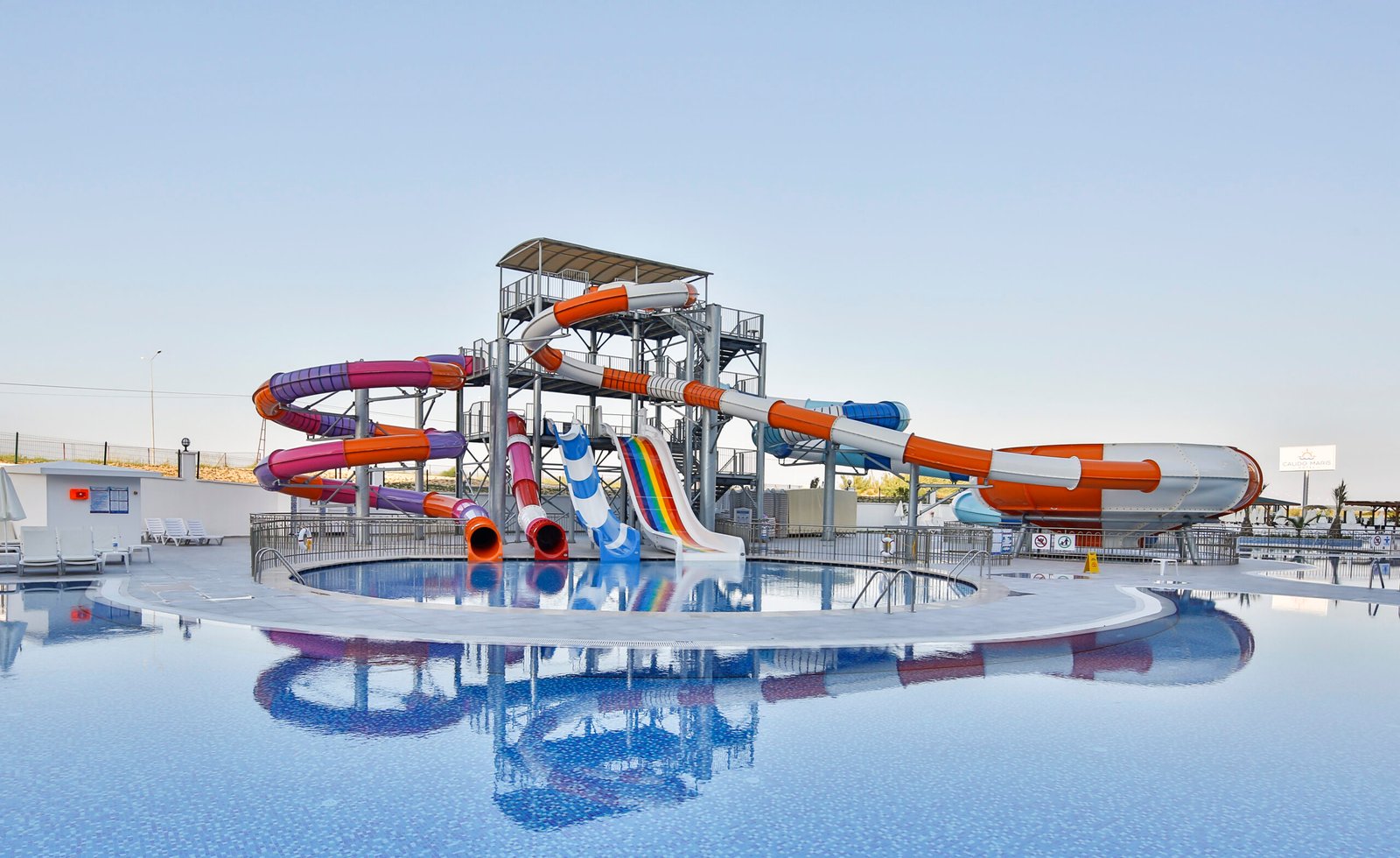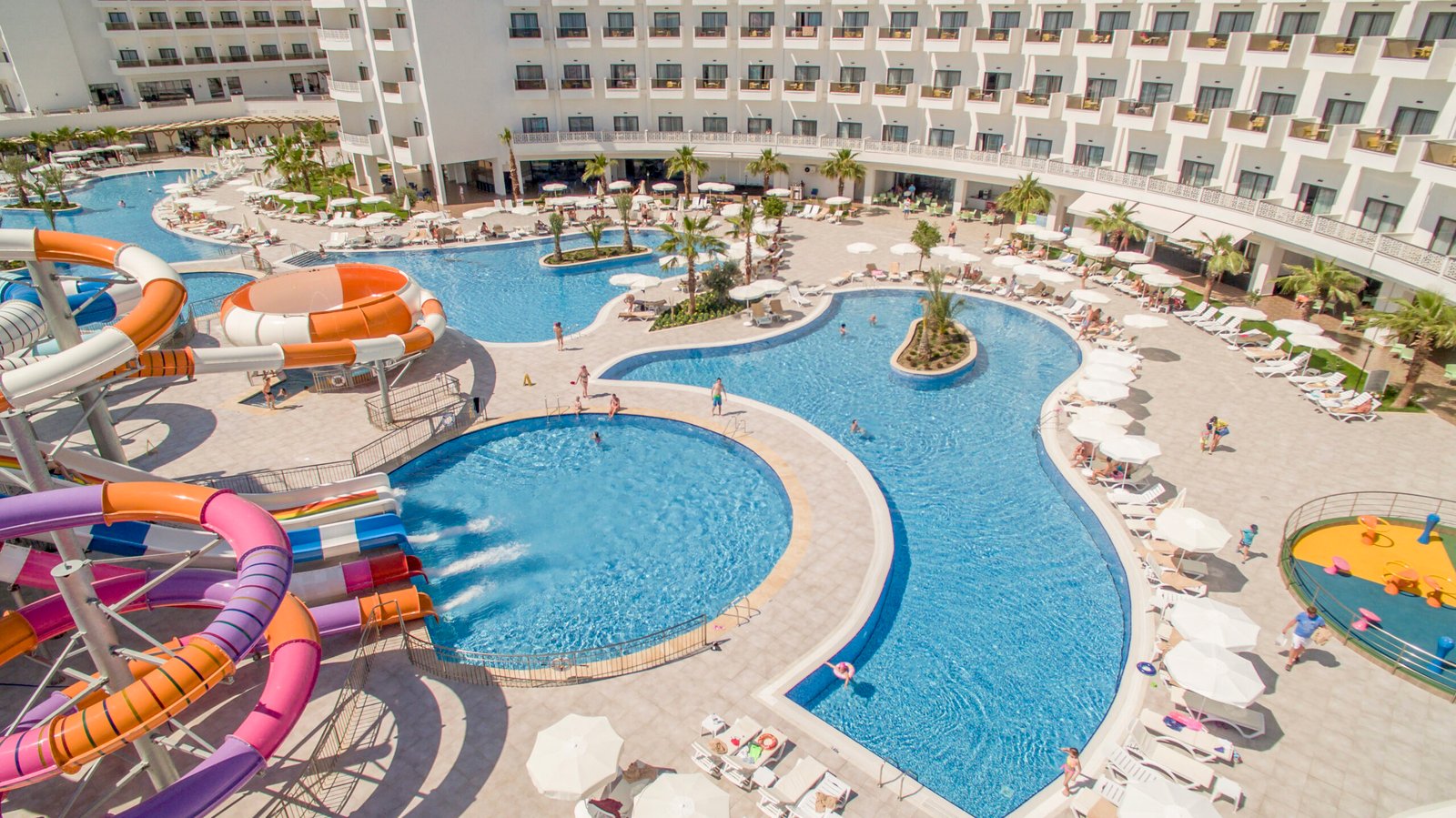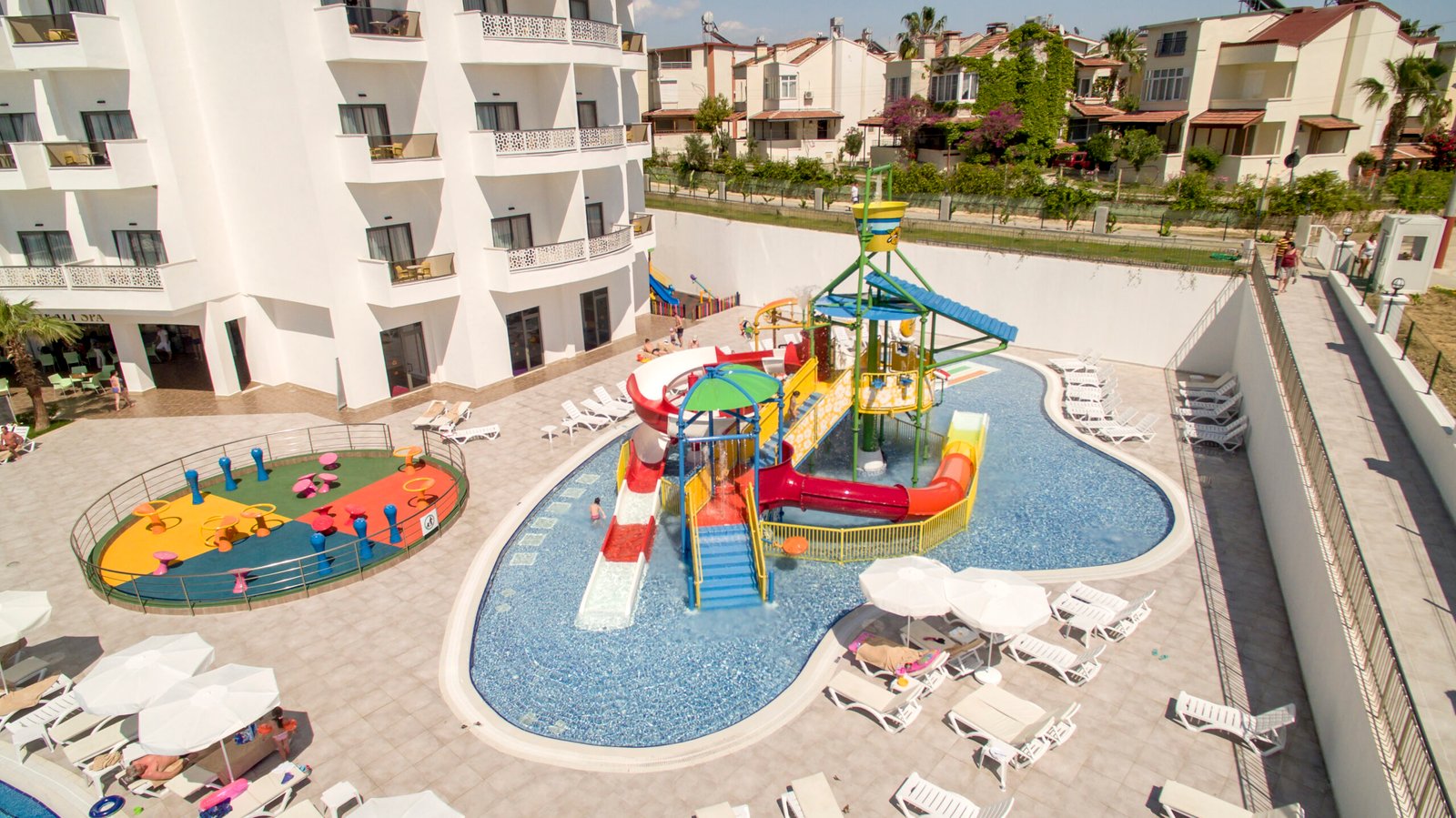 Indoor pool & with children section
Outdoor pool with 6 Waterslides