Flavors from every corner of the world...
Traditional turkish and ottoman cuisines are prepared and served in a luxurious atmosphere.
Traditional Italian dishes are served. Whether you're planning a romantic evening or a casual night, you'll find the perfect dish.
Late breakfast
10:00-11:00
2 A la Carte Restaurants
(Italian & Mediterranean)
Coffee-break, Ice Cream
16:00-17:00
Bistro bar
10:00-24:00 (after 24:00 extra charge)
Indoor disco
23:30-04:00 (all drinks extra charge)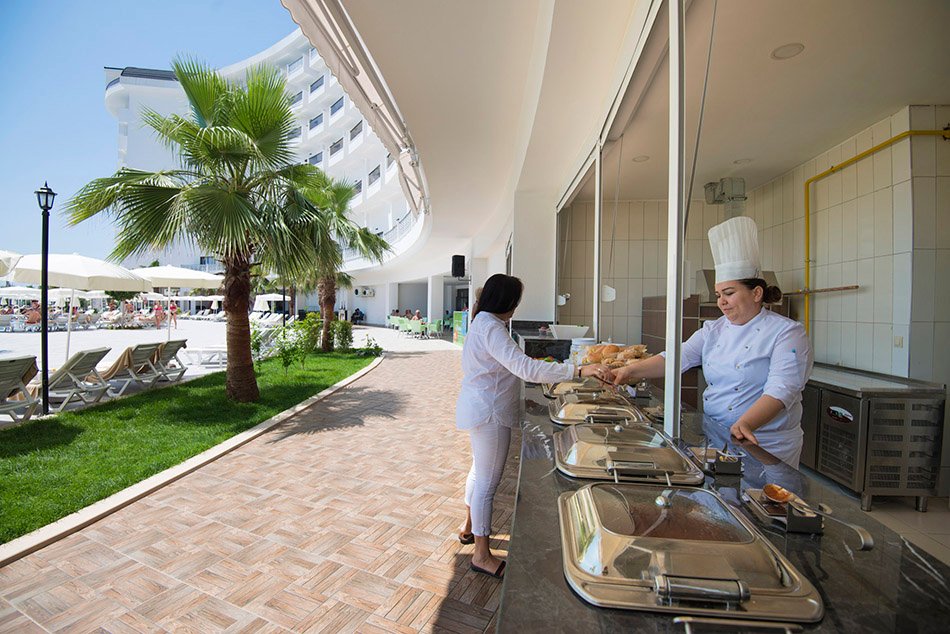 Bistro Bar open between 10:00 and 24:00 and
serves delicious your favorite beverages.
Located at the lobby, serving light snacks & non
alcoholic beverages.